Bicycle Rentals
We are the go-to bicycle rental for the Chickamauga Battlefield National Military Park as we're just 2-minutes down the street. You don't need load or unload bikes from a bike rack since you can ride into the park from our large parking lot in about 2 minutes. Of course you may also rent bikes and take them wherever you'd like.
Bicycle Rental Rates
$8.00 per hour -OR- $24.00 for 24-hours
Our bike rental fleet is made up of the Fuji Barnaby, an incredibly comfortable lightweight 7-speed cruiser that's easy to pedal. See the image below: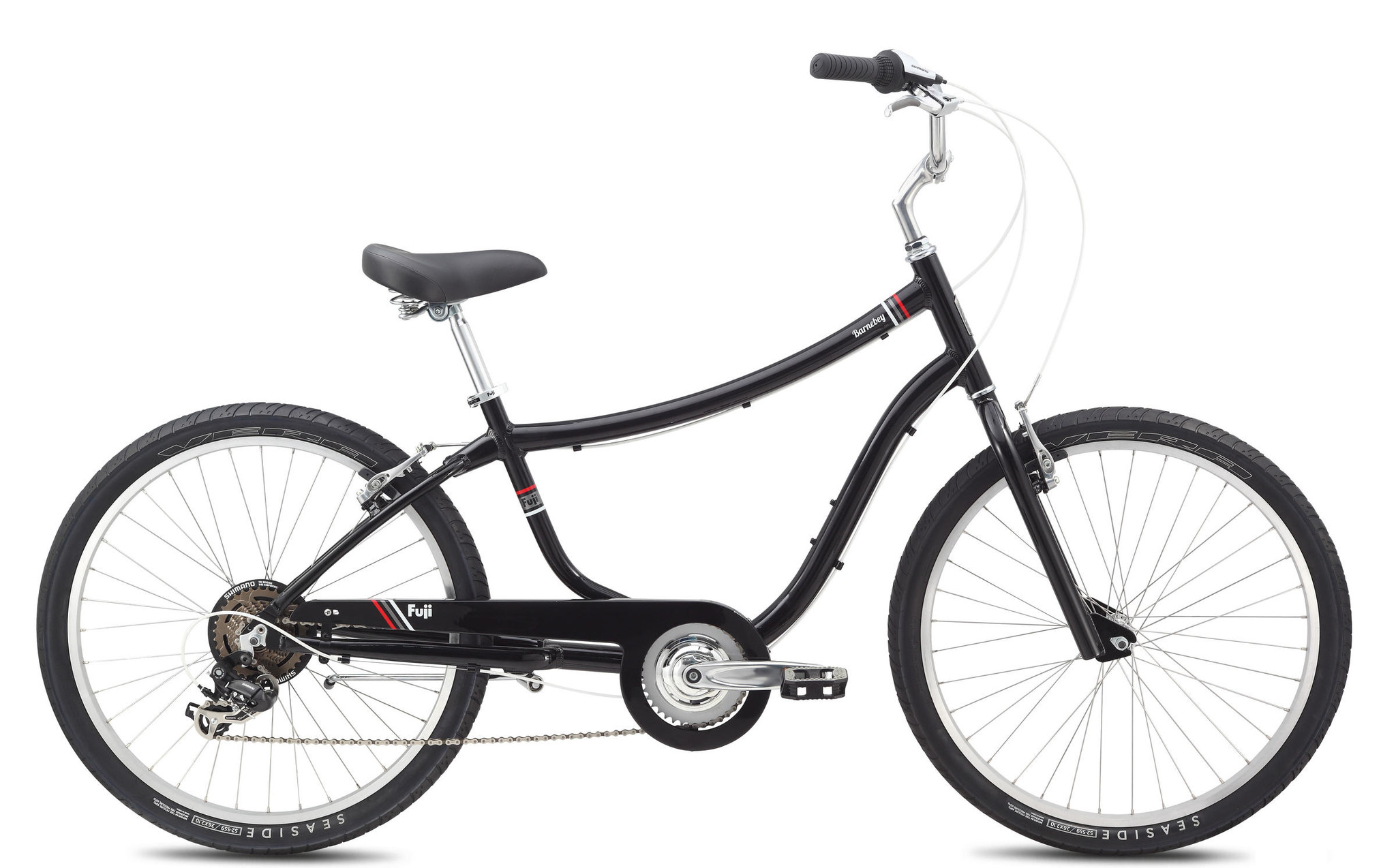 We are located just north off the Chickamauga Battlefield (Google map), which is a beautiful scenic place to ride with minimal, slow-moving traffic. Lots of roads to explore, both paved and gravel, no entry fee, and very bike friendly.
Community Bike Rides in Chickamauga Battlefield
The first and last Tuesday of each month we meet in the parking lot of our store at 6:00pm for a community ride through the Chickamauga Battlefield for our usual 10-12-mile ride. This is a no-drop ride, which means one of our experienced riders will be nearby at all times. We are a very friendly group of riders and welcome everyone of all skill levels to join us.
Community ride bike rental - $5.00


---
Kayak Rentals
Day rate is $30/day per kayak: this includes one kayak, one paddle, and one life vest
Let us be your Chattanooga area kayak rental shop. There are a number of creeks, rivers, and lakes in the area to explore from a kayak, including the Tennessee River, West Chickamauga Creek, and South Chickamauga Creek. Our kayak rental fleet consists of the FeelFree Moken 10 V1 (pictured below), and the smaller Juntos and Nomad kayaks.
Need ideas on where to go kayaking? Check out our ever-evolving 

Adventure Map!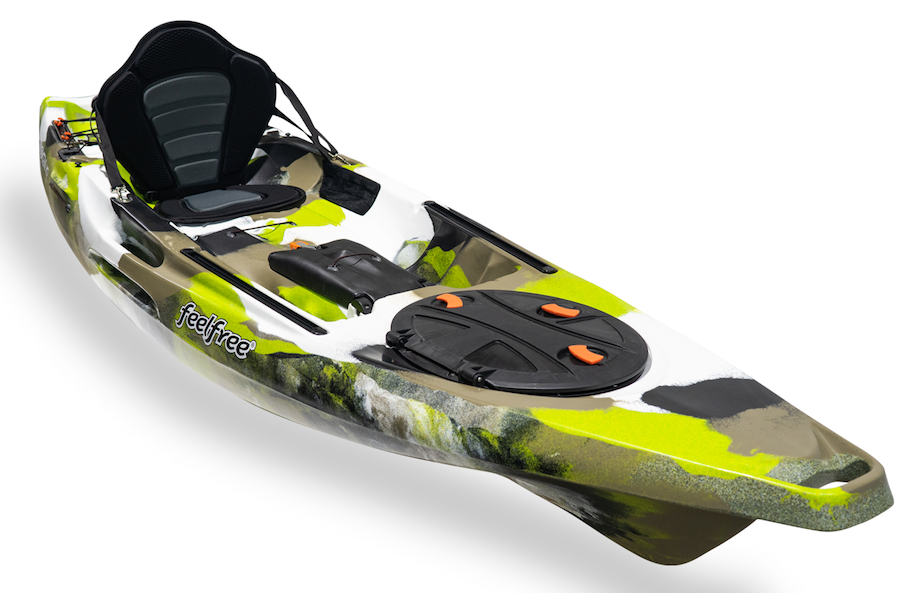 Kayaking Routes
We've picked out a handful of local routes and added distances and times to make trip planning as easy as possible. The "Apx Time" is based on a flow rate of 60 cubic feet per second (ft3/s) so your time may be faster if you're paddling hard, or slower if you're just floating.
The most popular route is #9 on the list below. Click here to check the current West Chickamauga creek flow rate.
| | | | | |
| --- | --- | --- | --- | --- |
|   | Start | Finish | Distance | Apx Time |
| #1 | Camp Jordan South | Camp Jordan - North | 1.65 mi | 1 hour |
| #2 | Camp Jordan South | Tennessee River | 14.51 mi | 8 hours |
| #3 | Cloud Springs | Camp Jordan South | 4.8 mi | 3 hours |
| #4 | Cloud Springs | Camp Jordan North | 6.45 mi | 4 hours |
| #5 | Lee & Gordon's Mills | O'Charlie's | 10.02 mi | 6 hours |
| #6 | Lee & Gordon's Mills | Cloud Springs | 13.66 mi | 7 hours |
| #7 | Lee & Gordon's Mills | Camp Jordan | 18.46 - 20.11 mi | 10 hours |
| #8 | Lee & Gordon's Mills | Tennessee River | 32.97 mi | 17 hours |
| #9 | O'Charlie's | Cloud Springs | 3.64 mi | 2 hours |
| #10 | O'Charlie's | Camp Jordan South | 8.44 mi | 5 hours |
| #11 | Graysville Bridge (Upstream) | Ringgold High School | 9.55 mi | 5.5 hours |
| #12 | Graysville Bridge (Downstream) | Camp Jordan | 6.25 mi | 4 hours |